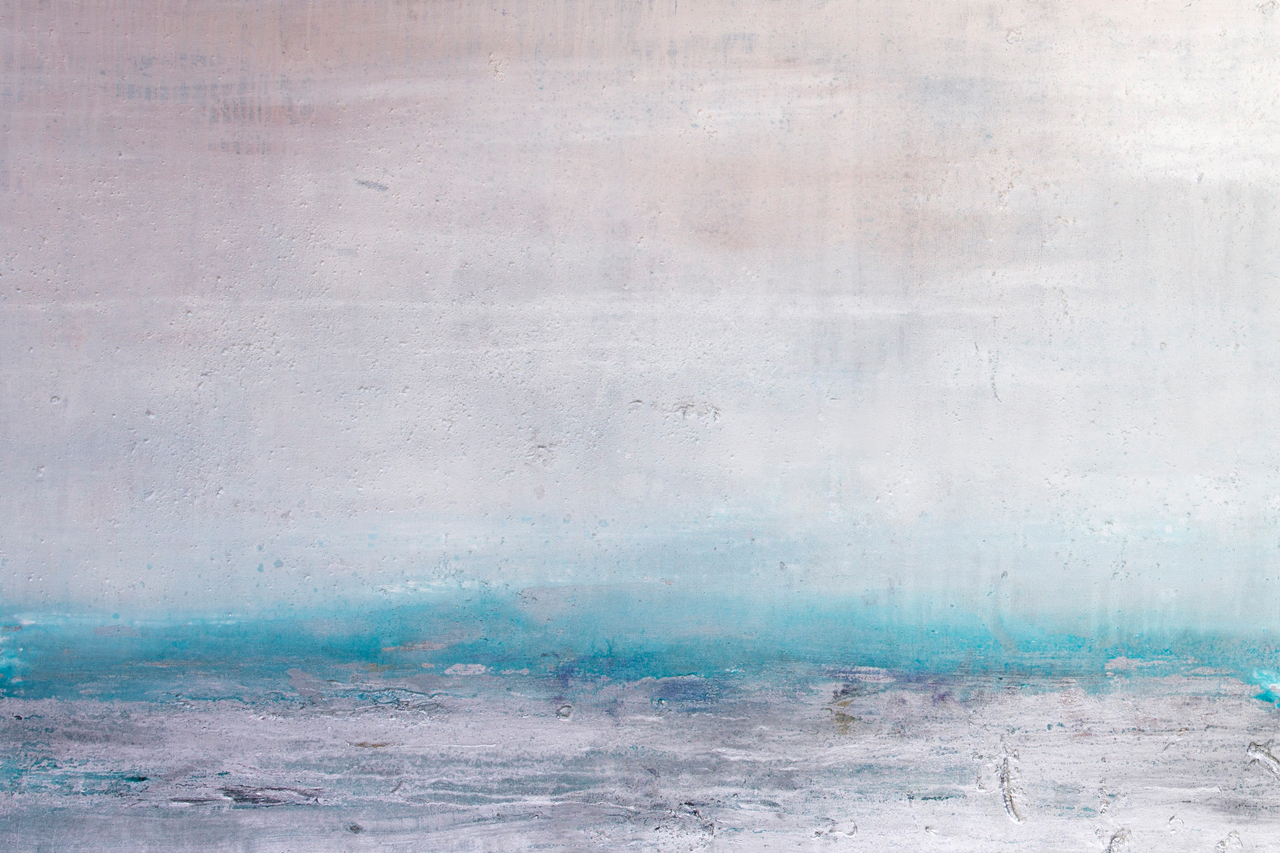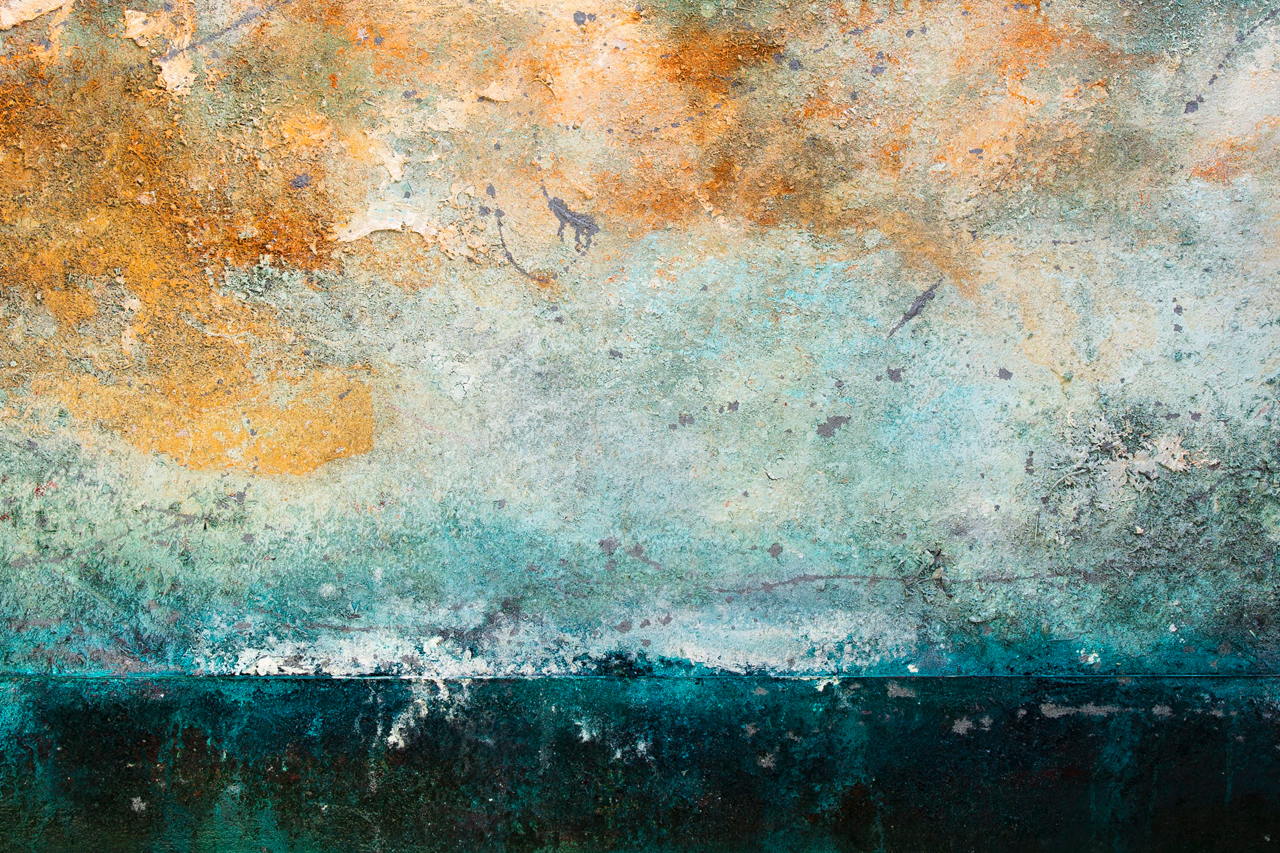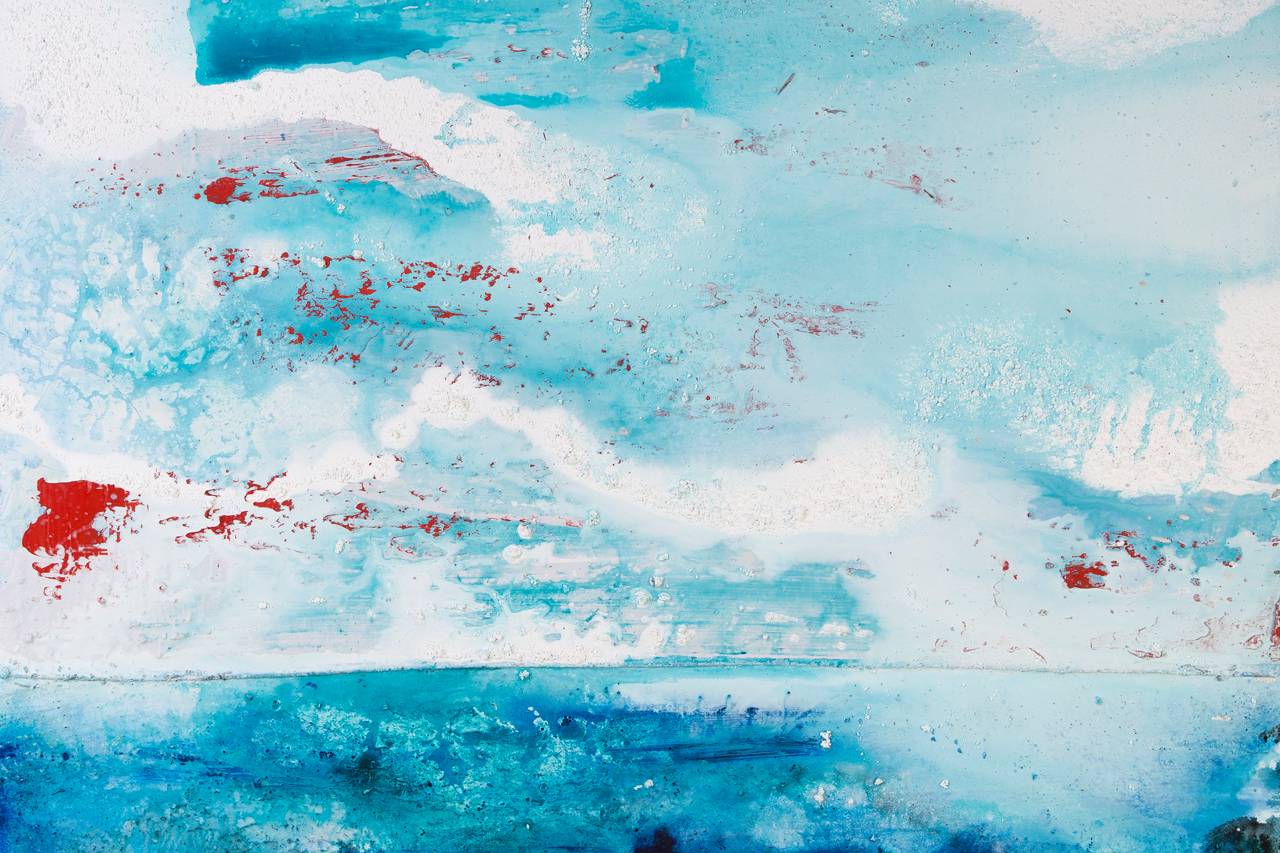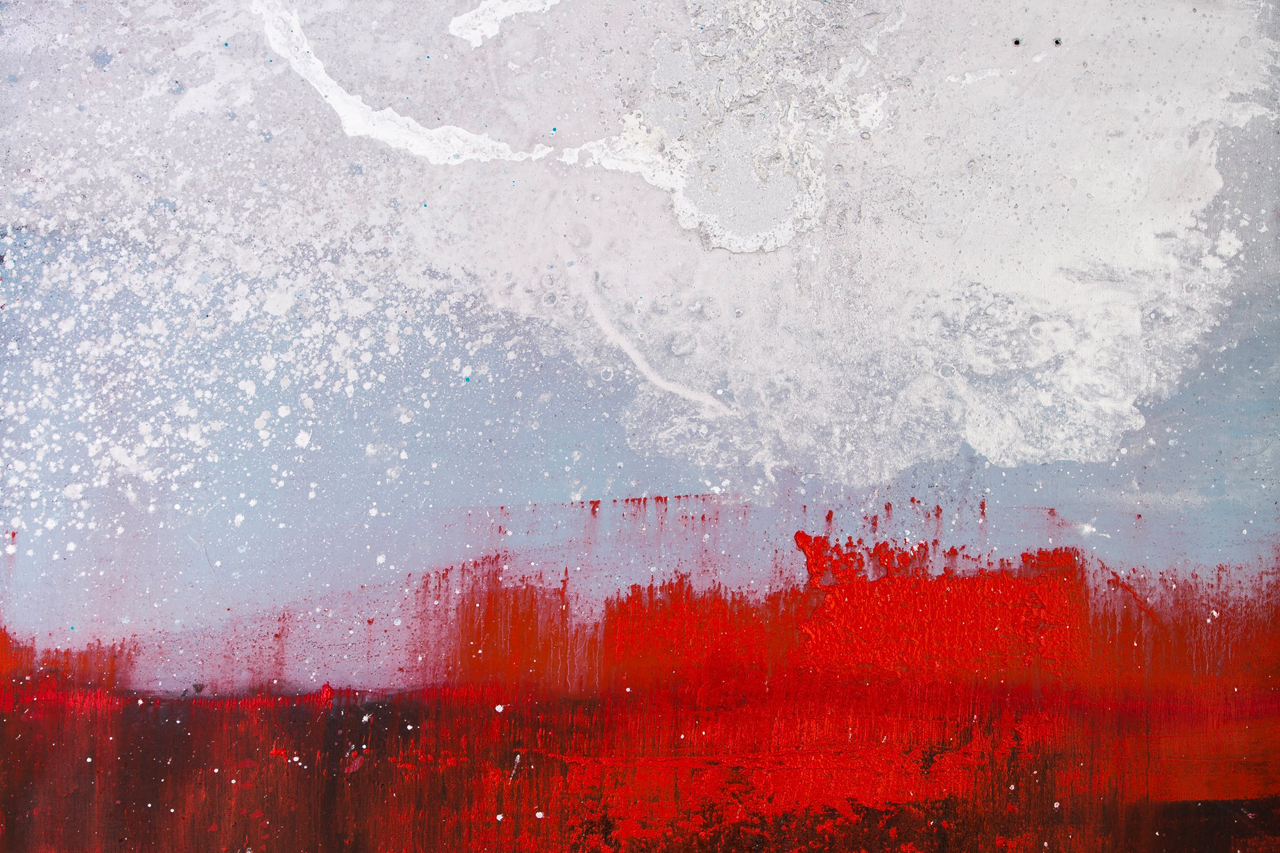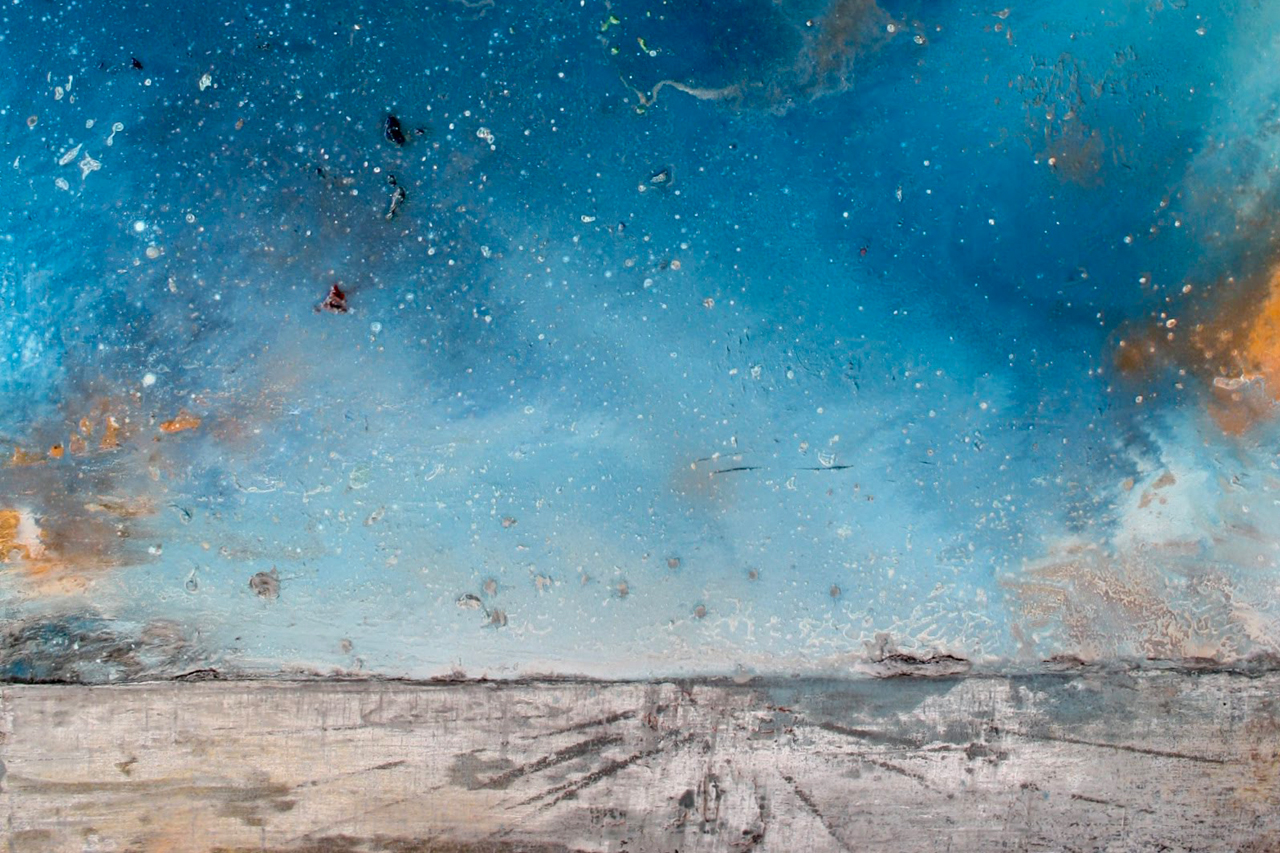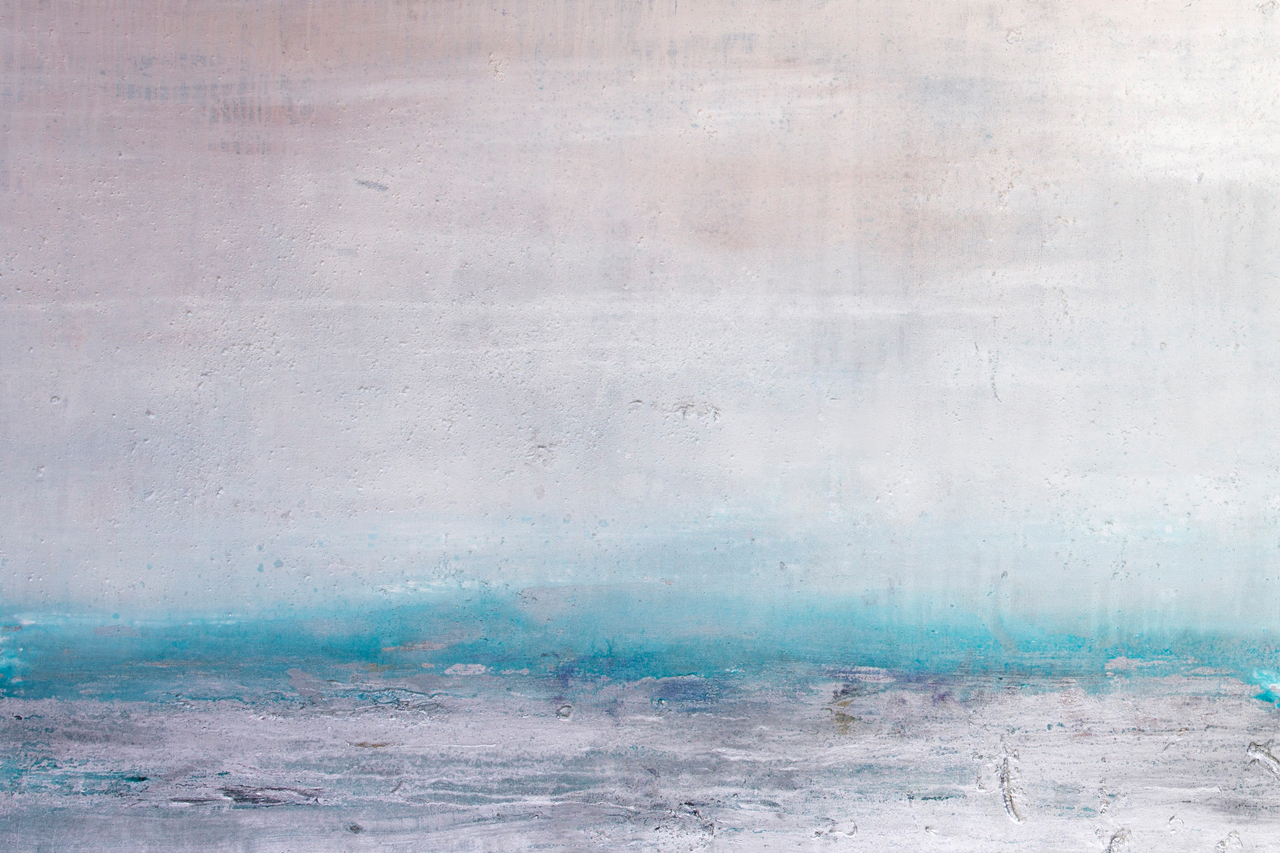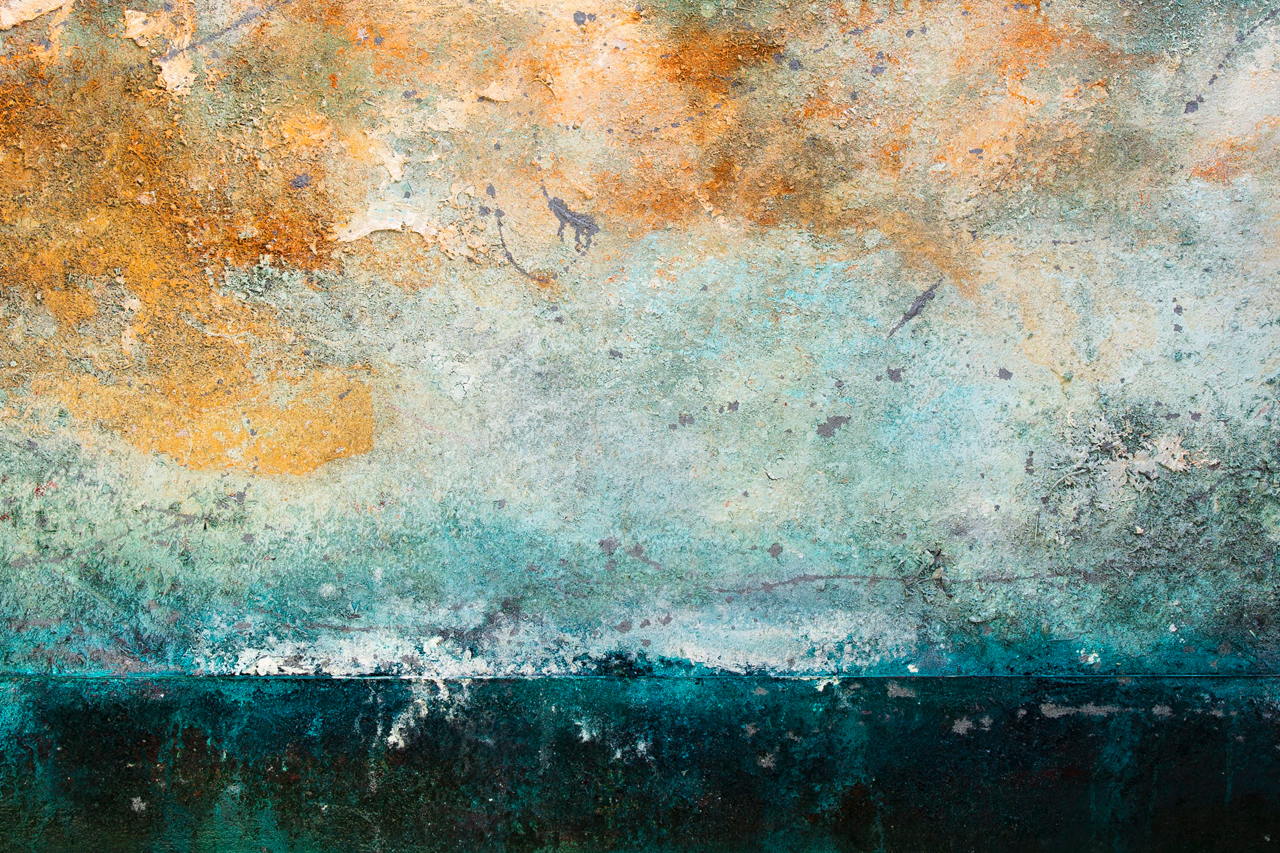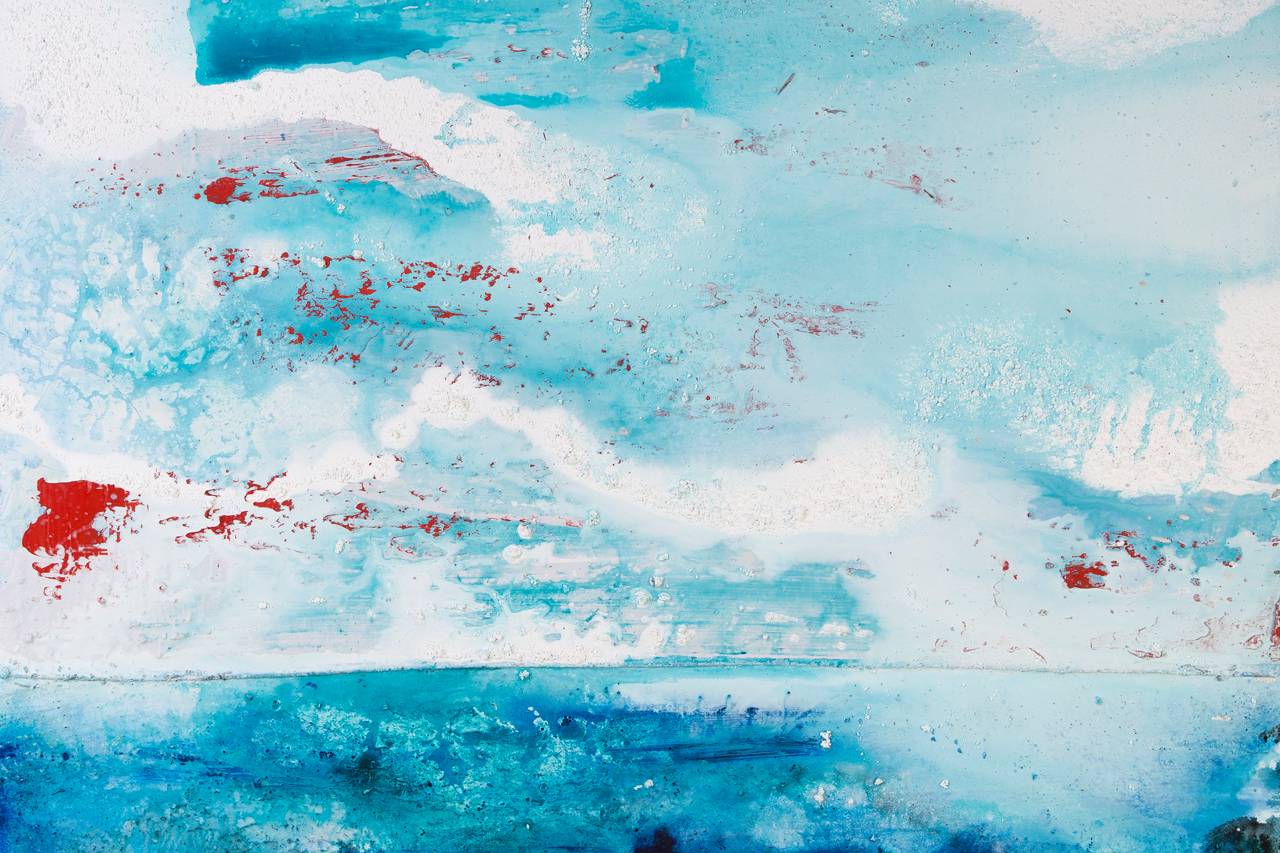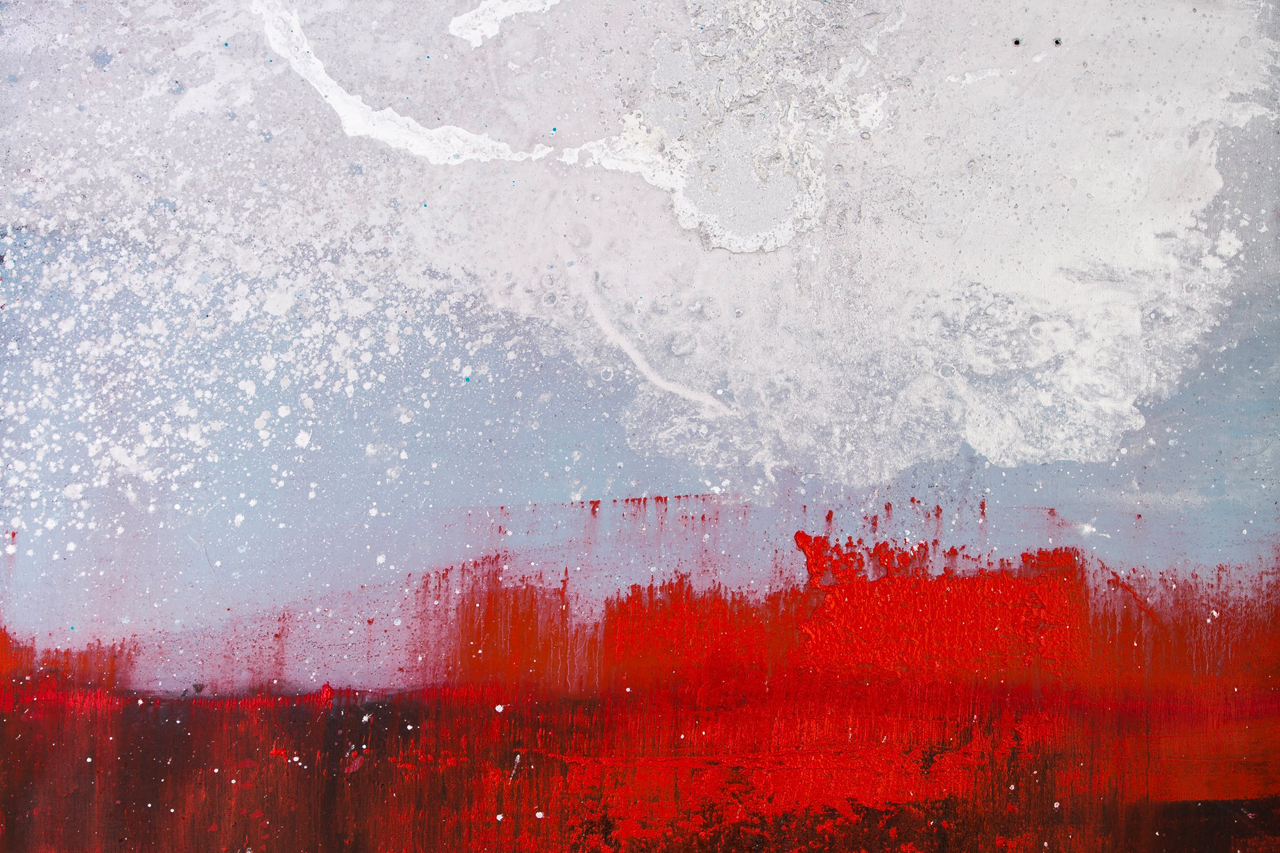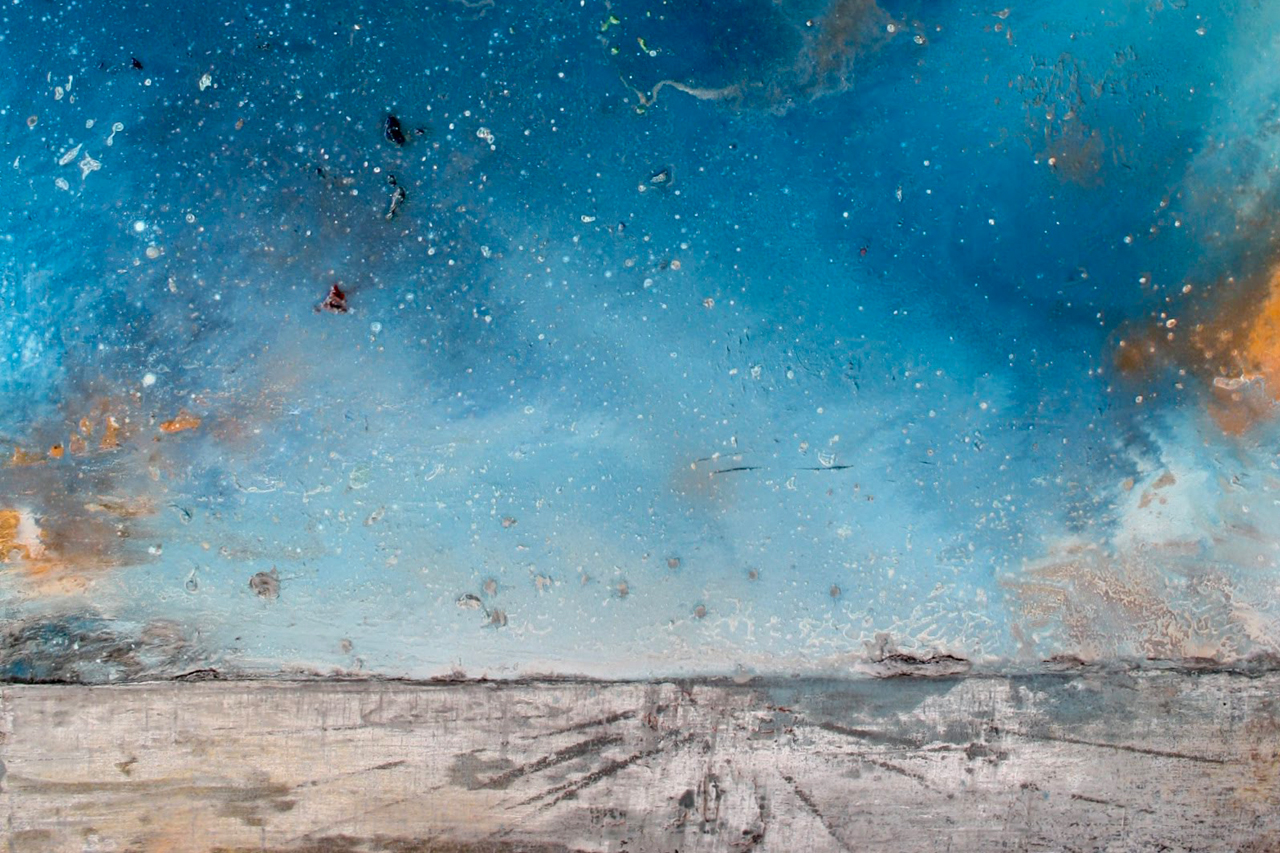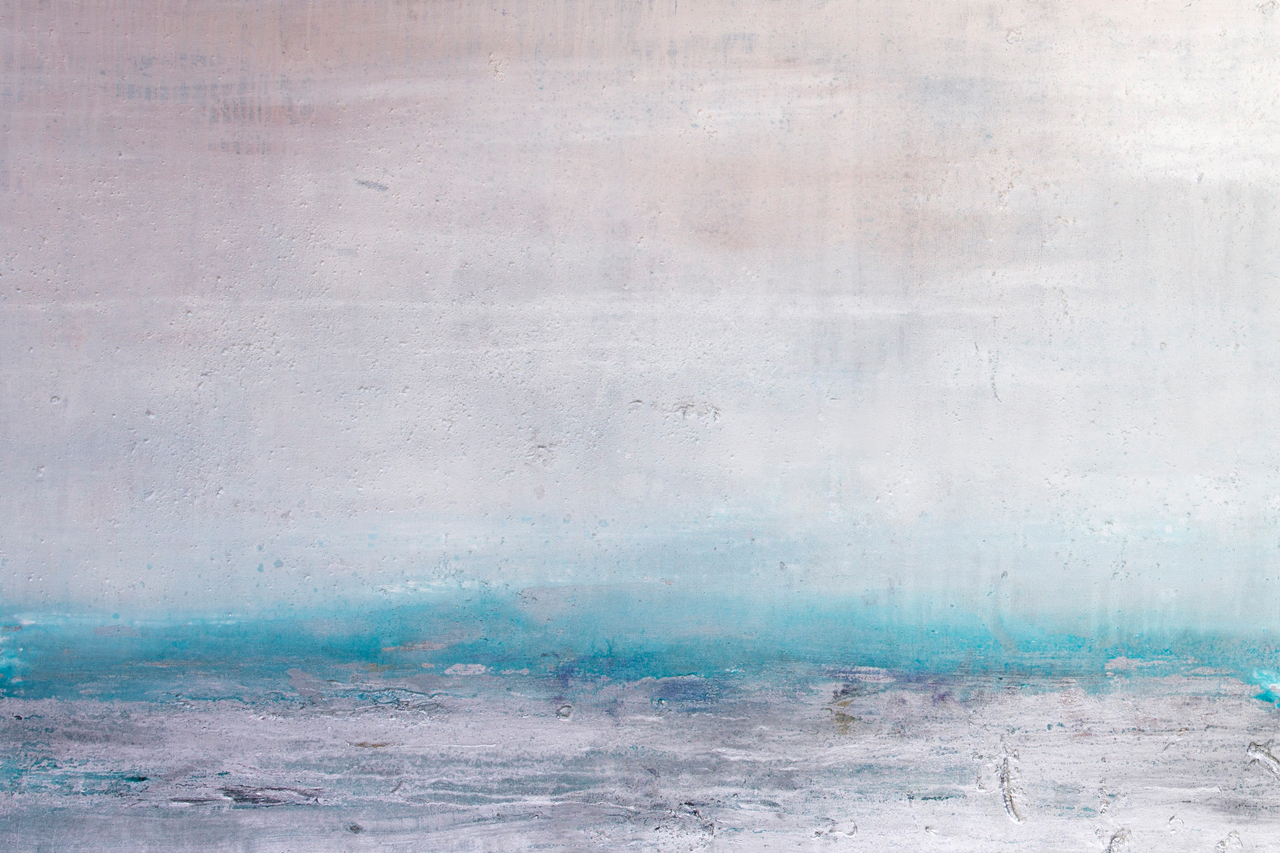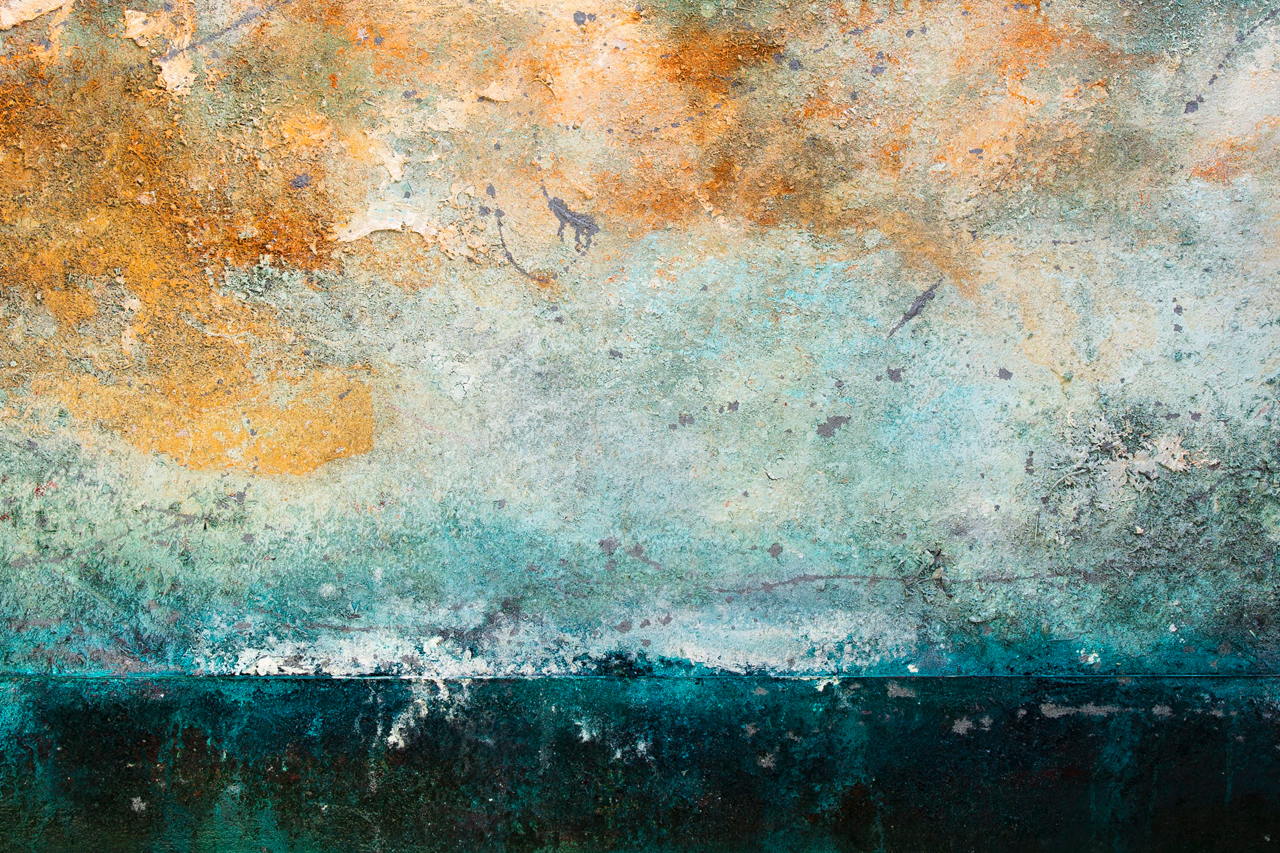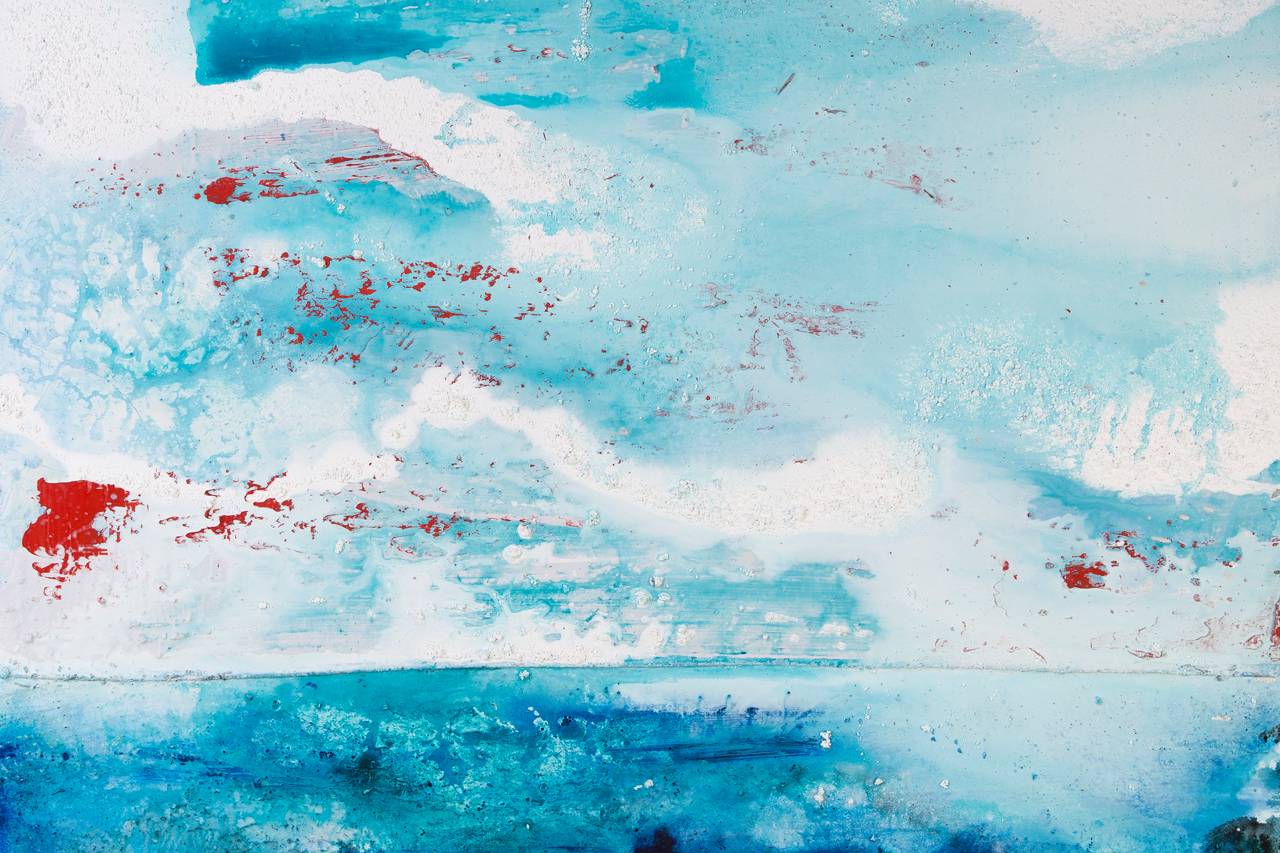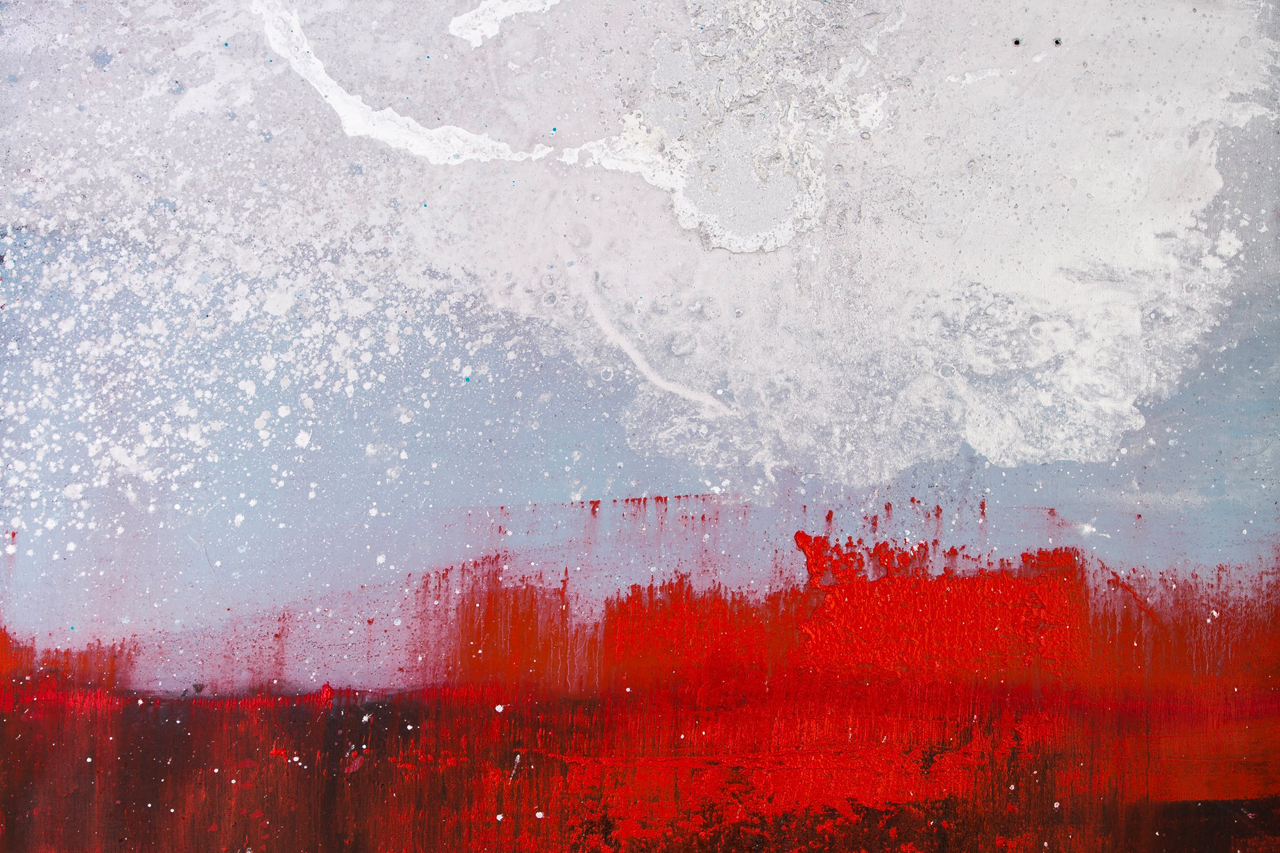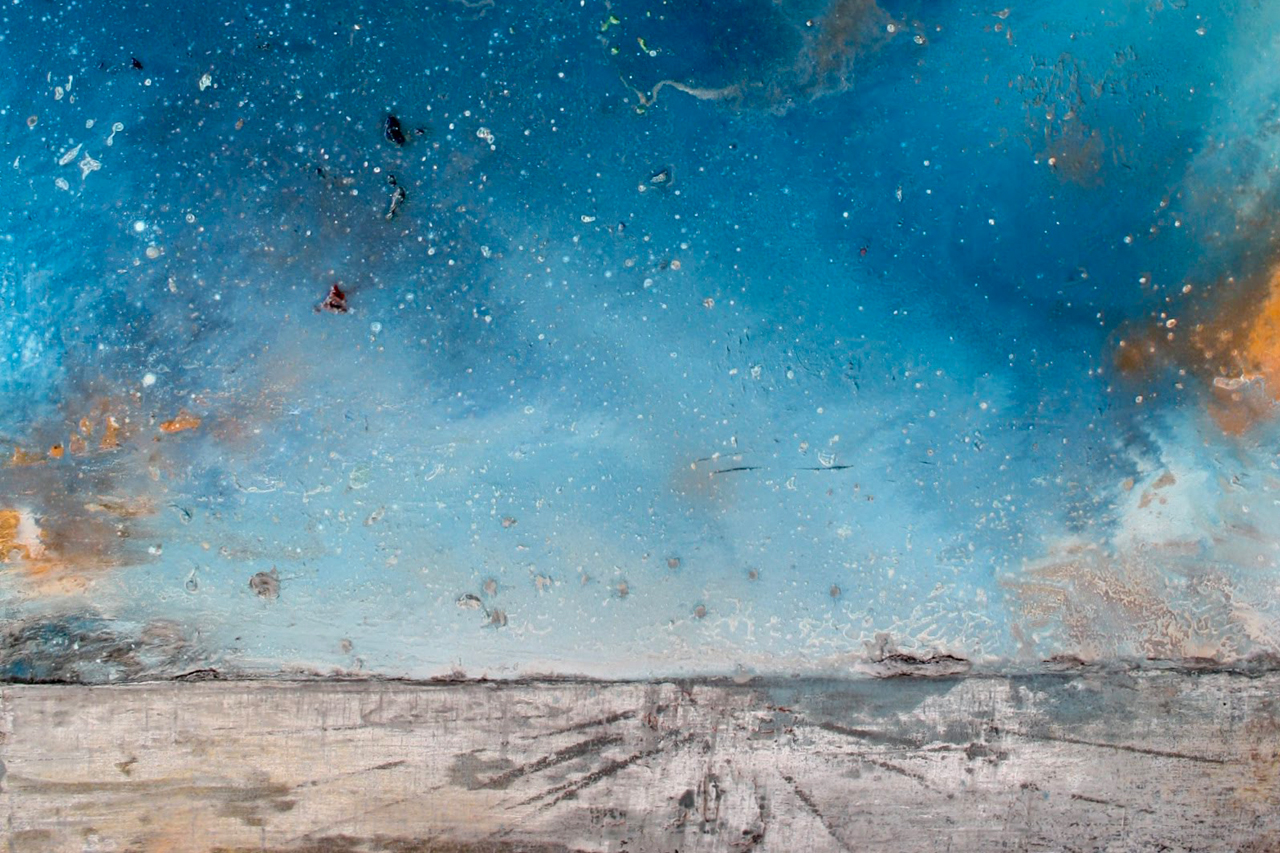 "Michael's paintings are an amalgamation of phenomenal experiences coupled with a distinct working process. His canvases evoke transition and journey which is physically suggested by the way in which he applies coat upon coat of material and paint. Areas are then re-emerged, re-engaged with, re-worked.
For Michael, in order for a painting to be fully complete, it must undergo the journey of re-working to fully realise itself. Often a painting is presented that is in the midst of its journey, a marker, or a transition. Colours are strewn about, blotches purvey, an expanse of bold colour sits and hangs in the midst of the canvas. These paintings offer the viewer an invitation to enjoy the sheer and honest colourful and textural properties of the paintings. They beckon us to move and continue but also to stop and to process as they do."
Róisín Foley, Independent Curator/Director: Doswell Gallery, Rosscarbery.
Michael portrays a world of abandoned, often threatening panoramas of land and sea. The influence of colour and atmospherics from living so close to the Atlantic Ocean are intertwined into his paintings. These layered/textured sometimes 'abstract expressionistic' images are inspired from memory of growing up in Cork Harbour and spending time on the sea.